Description
Limited stock available.
Did you know that honey bees are capable of producing a product much more profitable than honey? It is bee venom – used in cosmetic products, treatments for arthritis and other ailments, and now more recently used in research for treating diseases such as dementia. Bee venom is extremely valuable to cosmetics companies and researchers and will feature heavily in future research and treatments.
The Whale Labs Bee Venom Collector is the perfect piece of kit if you want to boost the profitability of a hive. The device can be run independently of your honey collection schedule, providing great flexibility in generating extra revenue.
If you are new to the concept of collecting bee venom or are just getting started, please find our beginner's guide here.

The collector is machined from a single block of ABS, perfectly dimensionally stable, strong, and suitable for use in both hot and cold climates.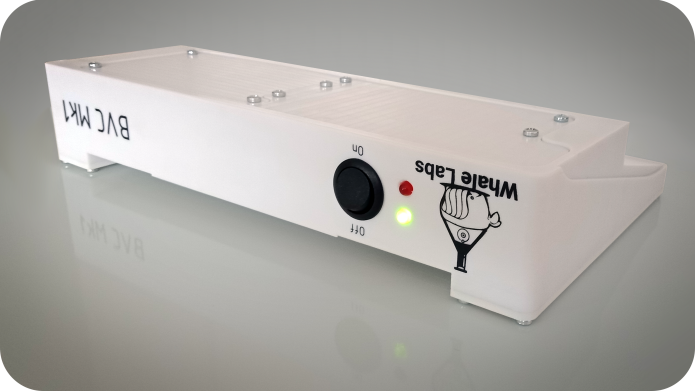 Beekeeping suits can be cumbersome, so it's extremely important that whatever equipment you're holding is able to withstand a bit of abuse.

The collector has an internal battery (AA alkaline and rechargeable options available) meaning you do not need to lug around an external power source to your hives. How long the batteries will last will depend on how often you collect – though the cost of batteries is insignificant to the value of the venom collected.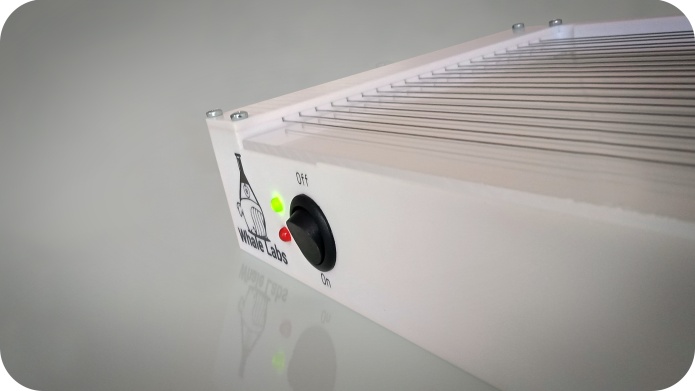 Note: rechargeable model with plug pack currently only available within Australia and in limited quantities.
Note: During the campaign we have decided to switch all devices from using 8 AA batteries to 10AA batteries. This will prevent any issues from using rechargeable batteries with the device (though non-rechargeable alkaline batteries are ideal as their capacity will hold significantly longer).

Perfectly tuned to ensure the safety of the bees while also collecting a substantial quantity of venom. Countless hours were put into ensuring the collector runs at the correct output voltage to keep the hive happy yet produce significant quantities of venom.
Sorry, we can't show an image of the board for copyright protection!
It was extremely important to us to make sure the tool did not have a detrimental effect on a hive's ability to work within its ecosystem!

Simply set the tool up in front of your hive, switch it on, and leave it for 1-2 hours. Sometimes the bees take a few minutes to start reacting, and they may stop reacting to the tool after 1-2 hours, but it is safe to leave it switched on, unattended, while you do other activities.
It is up to your discretion how long you leave the tool in front of a hive, as some hives may stop reacting to it after only an hour, but leaving the tool switched on for longer than recommended may have an effect on the hive's pollination efforts.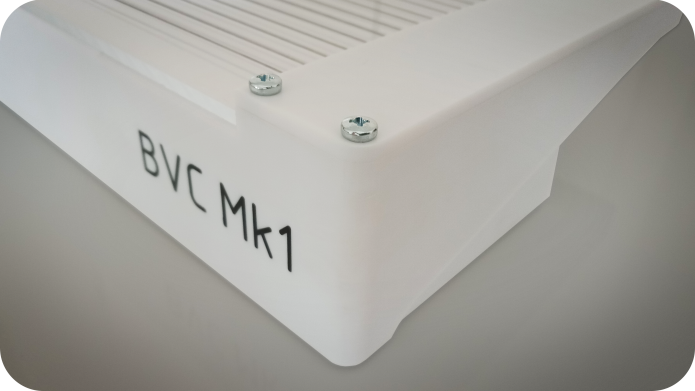 We do not recommend using the tool on rainy days, as water has the potential to short out the live wires or cause condensation to form inside the tool. It will also stop the venom from crystalising. The tool should also not be used while performing hive manipulation in order to keep it clean.

Specifically designed to be easy to use when wearing cumbersome beekeeping gloves, the shape reduces the likelihood of dropping, and allows you to get the collection plate as close to the hive entrance as possible (just prop the device up in a way that the rear lip is positioned close to the hive entrance).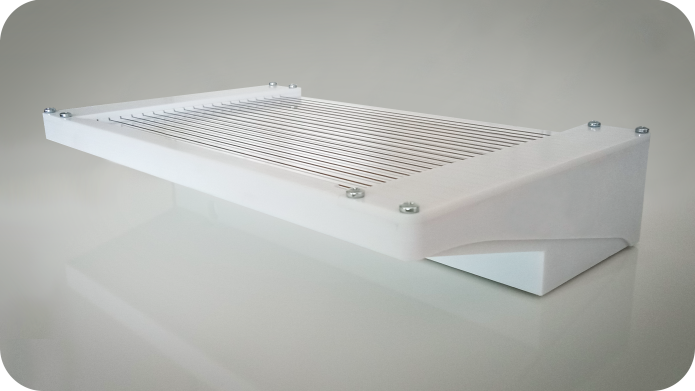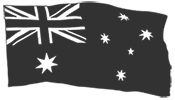 We assemble the bee venom collectors by hand in Brisbane, Australia. Where possible, we use Australian suppliers, and use parts produced within Australia, the United States, the United Kingdom, and Germany.
If you're keen on seeing production stay local, please support us!
We consider the impact that the collection of bee venom will have on the wider community and the environment. If beekeeping becomes more profitable, current beekeepers will be able to focus on the health of their hives, and new beekeepers will get involved, which is not only important for the apiary industry but also agriculture as a whole.
____________________________________________________________________________________
SAFETY DISCLAIMER:
Take extreme caution when handling bee venom. Use gloves and eye/mouth protection. Do not ingest or inhale. Cover any exposed cuts or grazes on your hands or body. The quantity of apitoxin produced by these collectors can potentially be lethal. Handle the Bee Venom Collector with care as remnants of venom will be left on the device after collections. Do not place the collector on any surface used for food preparation. Wipe the collection plate with rubbing alcohol (or similar non-residual cleaner) subsequent and prior to collection.
No liability will be taken for any damages caused by the improper handling of bee venom.
It is good practice not to use or market products containing bee venom unless you are certain you are not allergic.
FAQ
How much venom can I collect from my hive?
Please refer to our beginner's guide linked at the top of the page for more information on how much venom you could collect. This is where you will find information on how much you can expect to collect in any given time period
We simply cannot provide a guarantee due to all hives being different. Smaller hives (10,000 bees) may produce anywhere between 100mg-1g. The hives we collect on only have around this many bees, and we typically get 500mg-1g when we collect. Larger hives (30,000-50,000 bees) can easily collect significantly more, sometimes exceeding 2g (information supplied by past customers) though more typically 0.5g-1.5g. In winter the figures may be slightly lower.
How often can I collect venom from my hive?
There are a whole number of factors influencing this, including the health of your hive, the age of the bees, and the season. Generally with a more established hive in a warmer season, you'll have better luck. The bees will need time to replenish their venom. It is pretty safe to collect from a hive twice per week, sometimes three if the climate is good, but you need to decide for yourself if it is worthwhile and if the bees are replenishing their venom quickly enough.
Will using the tool harm my bees?
We generally consider it a harmless process. One or two bees may perish in the process of collecting venom, but generally there are no deaths and no long terms effects. While you may find some dead bees on or around the collector after collection, in most cases these were already dead bees thrown out of the hive.
What is the power source?
10x AA 1.5V AA Alkaline Batteries, or 1.2V AA Rechargeable Batteries – with AA Alkaline batteries installed, you should reach around 30-50 hours of run time. For larger orders we will happily provide modified units with a DC-in socket and cables for you to clamp onto a car battery.